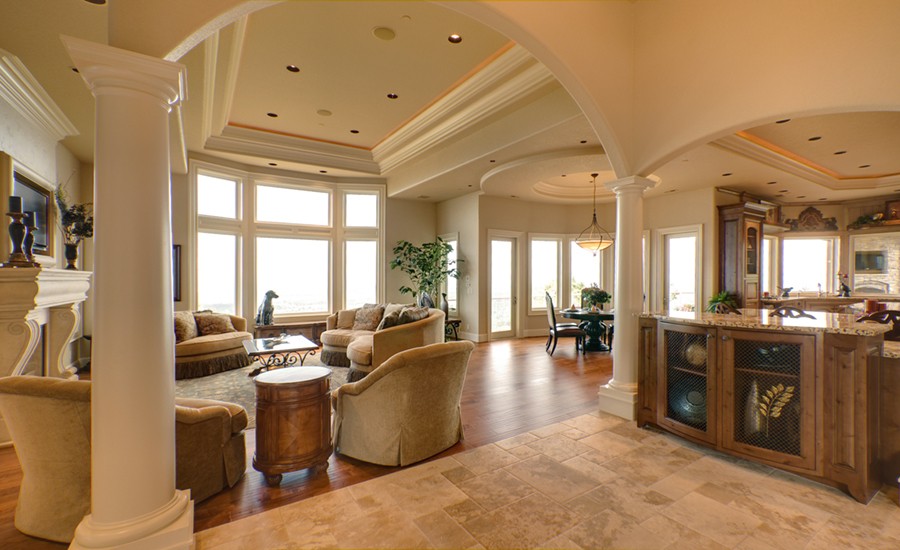 One of the fastest growing companies in the luxury smart home market, Savant has become a recognized leader in home integration.  Today its systems are compatible with more than 5,000 products encompassing lighting, climate, entertainment, security as well as an in-home communication system that allows you to talk from your phone to the speakers in the house.  Are you in Metro New York?  Audio Command Systems can design a home integration system that will revolutionize the way in which you interact with your home.
Relationship with Apple®
Savant has formed a strong alliance with Apple and uses its hardware, in particular the Mac Mini, to run the software. Savant also uses Apple devices, including iPhones and wall-mounted iPods and iPads, to control and adjust the various subsystems within a home. Like most Apple products, the Savant System is easy to understand from the get-go and syncs automatically with all your Apple devices. Savant was also the first home integration company to develop an app for iOS, called TrueControl™. The app allows even the most discerning homeowner the ability to customize the way they interact with their home. Ease-of-use and attractiveness are two key features of the Savant system.
One example of how friendly the Savant experience can be involves taking pictures. Snap of photo of your living room using Savant's TrueImage Control® and it becomes the touch screen to control your home. Press the lamp in your photo and it comes on. Turn on the TV, thermostat, and even your fireplace with a one touch. Using Apple's iCloud service allows the Savant system to distribution audio throughout the entire home as well.
Total Control of Every Aspect of Your Home from Anywhere