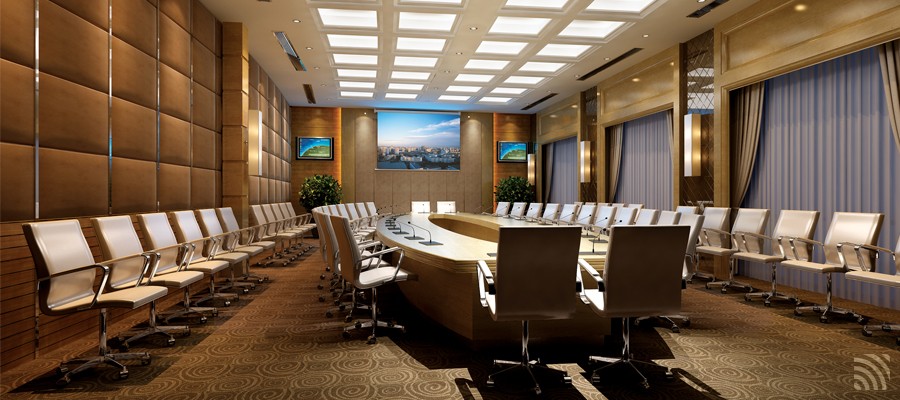 At ACS, we certainly enjoy working with residents to help make their home technology dreams come true. That said; what about business? So much of today's connectivity and integration can be incorporated into your life at the office, not integrating these solutions is taking a chance on clients leaving with the impression that you're out of touch. When you partner with ACS, your modern office guarantees you'll make the best first impression every time.
How we work
Our goal is to accomplish your systems integration while maintaining your office's interior design. We work with you, your architect, contractor and designer to incorporate everything seamlessly into your remodel, renovation or new construction project. Our goal of increasing the productivity within your newly-upgraded business can include one or more of the following services:
Conference Rooms: Plasma screens. LCD projectors. Video and audio conferencing. Why not bring all your network capabilities into the board or conference room? Boardroom control systems let you control a wide range of electronic equipment (audio, video, projection, lighting, screens, blinds, security and communication) from one central location.
Video Conferencing: Reduce travel costs with an in-person experience that can transform your business and allow you to make decisions faster. With real-time remote video conferencing, meetings can take place with true interaction between all participants. An effective telepresence platform is a great collaborative solution that improves your working relationships and productivity.