Sophisticated Home and Business Integration Solutions
From the heart of downtown to the greater New York City area, we serve homes and businesses both in and around the city to deliver state-of-the-art smart home integration and commercial integration systems for smarter, sophisticated living. Explore some of our most notable solutions below.
Robert Kaufman
CEO
In 1974 fresh from college with a degree in marketing Robert Kaufman converted his longtime passion and hobby of electronics into a company that would be instrumental in forming the custom installation industry. Working from the garage of his parents' home with then partner Brian Hagerty the pair created the first ever digital multi-room audio control system, becoming the pioneering company, Audio Command Systems.  
During Robert's four and half decades at the helm of ACS, the company has continually led the custom installation industry, innovating and changing to meet the evolving needs of clients to weave the very best technology into their lives. Through thoughtful collaboration and educational efforts with architects, designers, and homeowners, the phrase Smarter by Design is in the DNA of every system ACS delivers. ACS sets the standards that makes the company one of the largest and most respected in the industry.
From our Long Island headquarters along with strategically located offices in Los Angeles, Boca Raton, and New York City, ACS is one of the few integrators with a truly national footprint. Robert's philosophy is to surround himself with the brightest and most knowledgeable individuals in the home integration industry. Robert and partner Jonathan Flamm focus on leading with a single vision to provide the very best system designs and service to its clients. ACS continues to provide the most proven technology to our discerning clients who know ACS will be here for them today and in the future.
Jonathan Flamm
President
Jonathan Flamm, President Audio Command Systems, Inc. has been with the company for over forty years. Jonathan has a Master's degree in degree in Industrial Design and attended Rhode Island School of Design and Stanford University. Early in his career with the company, Jonathan founded
ACS' California office
. As well, for many years, as our industry developed, Jonathan designed product lines that the company produced for ACS clients as well as other AV integration companies.
Jonathan moved to New York in 1982. Along with Robert Kaufman, Jonathan has managed the company's continued success and growth for four decades. Aside from continuing to grow and evolve , Jonathan constantly encourages ACS staff to always achieve "smarter by design" systems and maintain strong and honest relationships with the company's residential and commercial clients.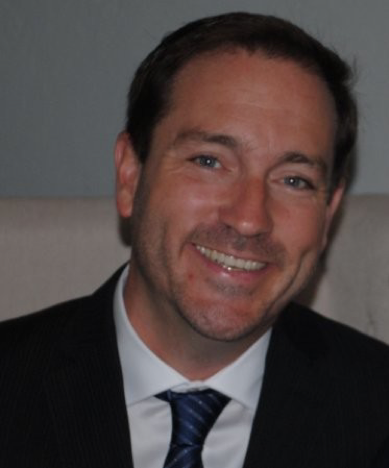 Tom Clancy
Executive Vice President
Tom is a 17-year veteran in the custom home integration industry, who brings a wealth of passion, experience and knowledge to every project. Having started out as an installation technician, Tom quickly rose through the ranks to become a Project Supervisor, Senior Project Manager, Senior Vice President of Residential Systems, and ultimately landing in his current role as Executive Vice President. 
Aside from his executive management role within the company, Tom also works with homeowners, architects, designers and builders to integrate home lifestyle technology into their luxury residences. Tom firmly believes that modern technology needs to be simple to use, while keeping a keen eye on the design aesthetic and constantly adapting to remain on the forefront of today's ever-changing technological advances. 

As the Executive Vice President for ACS, Tom provides day-to-day leadership, monitoring company performance through management information system reports, and evaluating the effectiveness of company operations and cross department boundaries to assure that ACS' goals are met, both in the near term and long terms. Tom over sees the ACS Management Team and works closely with them to develop strategies and policies to help ACS reach its goals by monitoring operational compliance with policies to ensure the success and future growth of ACS. 

Tom is also a CEDIA Certified Outreach Instructor, (COI), which allows him to share his passion and knowledge with architects, designers, and builders on a wide variety of technology related topics. When not working to ensure ACS' continued success, Tom is a dedicated husband and father to his two sons, who loves coaching his son's baseball and football teams, serving as treasurer on the Executive Board of Directors for the Lynbrook Titans Youth Football program.
Prominent Technology Solutions in the New York City Area
Outdoor Home Entertainment Systems
Get ready to enjoy your entire media library outside. With whole home audio and video, you can listen to your favorite tunes out on the patio or watch the big game on your weather-resistant TV screen. We can recommend the right brands and products for outdoor use, ensuring your home entertainment system can weather even the most extreme New York climate. Our services make it easy to utilize your smart technology in every corner of your New York City home – whether outdoors or inside.
Home Integration Systems
Imagine a home that can anticipate your every need. A home control system with automated smart technology can make even the easiest of tasks that much more convenient. Have your motorized window treatments lower at scheduled hours of the day, smart lighting control system to turn on before you get home, or set your smart thermostat to adjust the temperature according to the weather outside. You won't have to think twice with these automated features handling things for you in your New York City home.
Custom Home Theaters
Who says you have to drive to a commercial theater to enjoy that larger-than-life movie experience? We can create the perfect environment for watching movies in your New York City area home! We combine a 4K Ultra HD projector, screen, surround sound speakers, home theater seating, smart lighting control, motorized window treatments, and décor to create a fully immersive room with incredible visuals and audio.
Want a different technology from the ones mentioned above?
Not a problem! We're a full service smart home integration company, so please contact us today to learn more about the different options.